The Island of Tenerife
Tenerife, a Spanish island, is the largest of the seven Canary Islands in the Atlantic Ocean off the coast of Africa. It has more than 800,000 inhabitants making it the most populated island in the archipelago.
The capital of the island, Santa Cruz de Tenerife, is the second biggest city in the archipelago. It hosts a number of official institutions of the Government of the Autonomous Community of the Canary Islands, like the Presidency, the Parliament, a number of Ministries and the Court of Justice.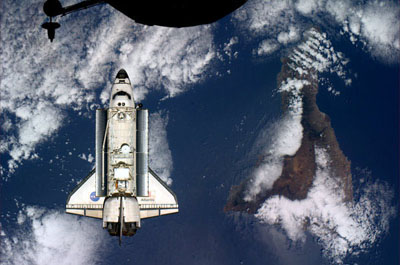 Tenerife is an ideal island for a holiday at any time of the year and has first-quality hotels and outdoor facilities. Its wonderful climate, breath-taking landscapes and the kindness of its people make it a prime tourist destination. The climate in the coastal areas Tenerife is mild in November and often suitable for bathing in the open, with temperatures usually in the range 20-25º C during the day and 16-18º C at night.
Modern and cosmopolitan, and at the same time rooted in its traditions, Tenerife is a paradise for those seeking amusement, sport, light and nature, or simply relaxation and peace. An island, and at the same time, a world in itself, there is always more to see and learn about in Tenerife.
The Island's dramatic orography (Mount Teide, the highest point in Spain, reaches a height of 3718 metres) and the north-easterly trade winds provide Tenerife with a variety of microclimates which are among its many attractions, with landscapes ranging from desert to rainforest and volcanic badlands to rolling green hillsides.
Puerto de La Cruz
Puerto de la Cruz: is located on the north coast of Tenerife in the Orotava Valley. It is a seaside resort, about 42 km from the capital city, Santa Cruz de Tenerife. The town is the main tourist centre of the north of the island, catering for "quality tourism".
The mild climate of the coast and the international nature of the town make it a popular place for foreigners to settle and many people come to the area to retire. This gives Puerto de la Cruz a very international atmosphere with a very active nightlife.
Restaurants can be found that cater for many types of international cuisine and it is easy to find places with their menus in many foreign languages apart from the ubiquitous Spanish, English and German; these include Swedish, Finnish, Danish, French, Dutch, Russian and Italian. A list of recommended restaurants will be provided in your conference folder.
There are facilities of all kinds in the town for visitors and their families, including a small port (used by private vessels). As in most of Tenerife, sandy beaches are in short supply (the islands are too young to have much natural sand), but there are a large complex of chlorinated and salt-water pools for swimming, the famous Lago Martiánez, and a small beach of black, volcanic sand within the town itself.